Hey!
I haven't grown bored of life yet! Which means this post is full of fun things I've been up to. And Minesweeper only takes up about 45 minutes of my entire day. Its to keep my mind sharp, since I'm not doing crosswords at work anymore, and because I'm hopelessly addicted to it.
As a prenote to this blog, I just want to quickly say this: England 2012. Their mascots. I'm not going to even post a picture of them on here. But they are freak-o surveillance Power Ranger bad guys. Them < Quatchi.
Lettuce begin!
I helped my sister out with a project of hers that involved makeup, herself, and adding the two together. I photog'ed it and I think they turned out pretty sweet! Ill show you my favs. There were five. But these are the 3 I rikey!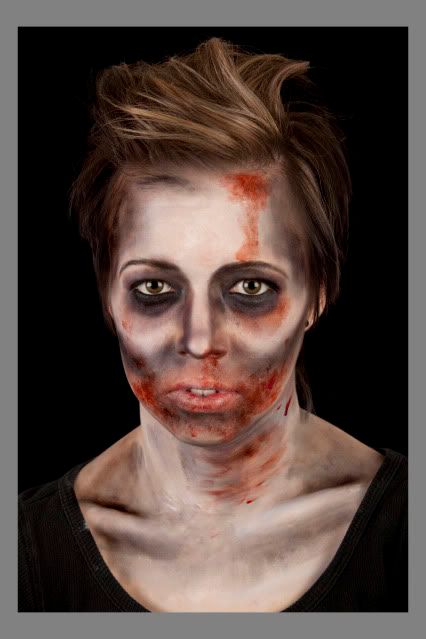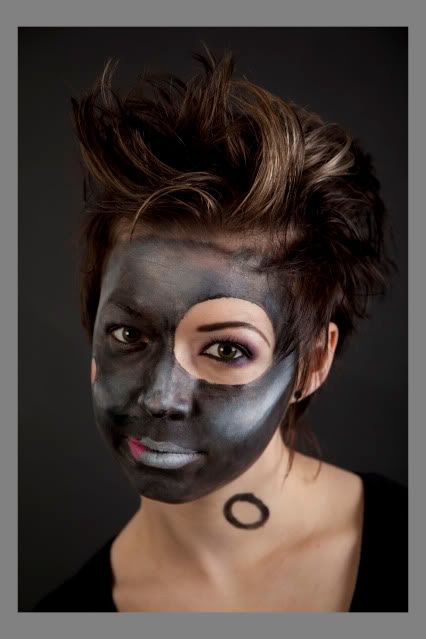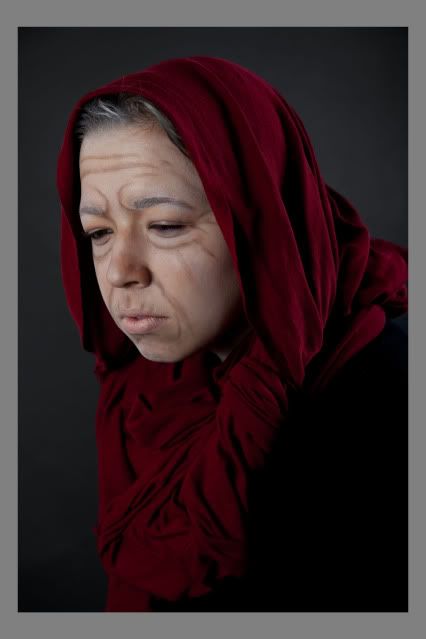 Neat!
I was thinking of watermarking my photos, which I guess I really should, but I just tried to save one of my images from on here to my desktop and it turned out to be a 1×2 inch image.
At that size, you guys can have them! But! If you want a giant, high quality image, you can email me. And for a monetary trade I will send you a print. ;)
I used to really not like taking pictures of people, only because I'm really shy and I don't get what 'hiding behind the lens' means. I feel way more exposed and noticed if I'm photographing someone. Good thing that only lasted a few months, because now I  really like shooting people. Especially my good looking friends, and strange models. I photographed my friendforlife, Shae, for an assignment. Take a look!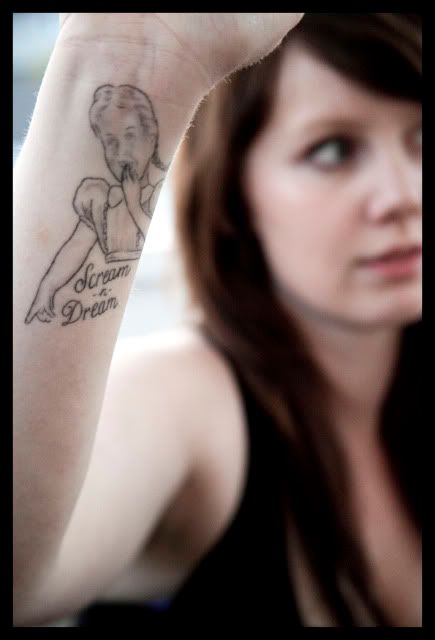 Speaking of tattoos, I may become a permanent member of Shae's skin soon. She getting a zombie tattoo in the likeness of me! It would probably be the coolest thing to happen to both of us.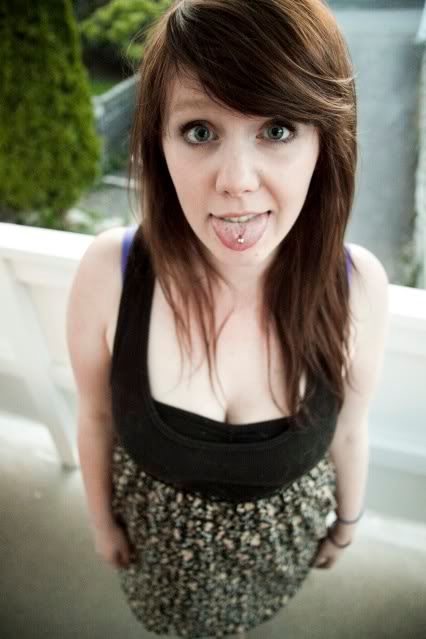 This one didn't fit the flow of the diptychs, but I think its ultra pretty, especially with the dog hair on her chest. =)

Enough Shae for now! Shes single BTW…
For the next month i'll be working like a crazy person to finish my final Portfolio for school. I don't like describing what it's about, it basically speaks for itself. Ill give you a sneak peak!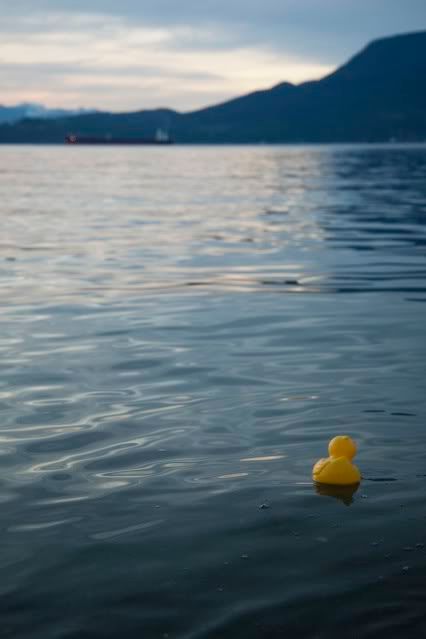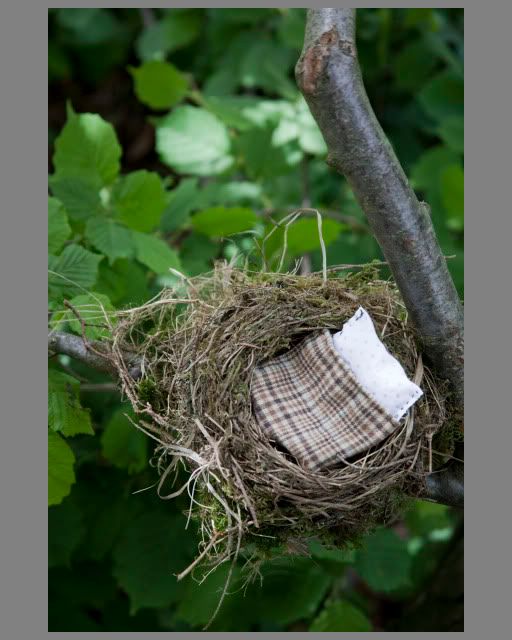 Don't mind the gray borders. They are just there for safety, and to fool you! They dont actually exist. So, yes that is a real birds nest, I promise it was abandoned before Jeff took it. The pillow is made from a dress I never wore that was called Natali, and the blanket is from a pair of capri's I got from Zellers and never wore cause they were massive.
And that is all I have to say about that.
Two things I want you to know! One, I saw Fantastic Mr. Fox. New favorite movie after Eagle vs. Shark!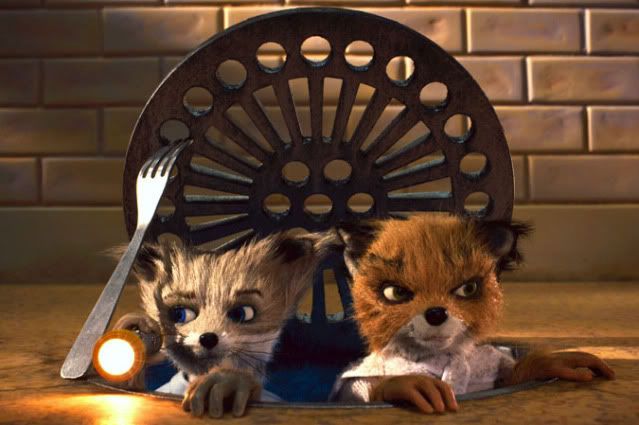 These are the cutest little foxes. Especially Christopherson. In my next life, I'm going to live in this world.
Second thing, Lost is over forever on Sunday. I will cry. Maybe for days. But I found something on the ABC merch site that might cheer me up: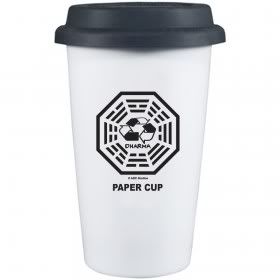 Its reusable. It probably leaks. I still want it.