Hi!
If I wrote in my blog as many times as I thought about writing in my blog, I would probably blog about every second on my life. Since I don't I guess this is a brief update on my life from the past 3 months:
I've planned my trip to Paris, leaving March 27th, and I can't even wait! Super excited to see RebeccaLou! and possibly(probably definitely) EuroDisney.
I finished GirlWhoPlayedWithFire. Super awesome! Also another book that is awesome is Her Fearful Symmetry. By Audrey Niffenegger.
I discovered that the best Hot Chocolate I've ever had is in a souvenir shop at Stanley Park.
And probably a ton of other awesome stuff that I can't remember right now..
Anyways! I have some pictures to show you, the first one is of my bedding during Golden Hour. Probably my best Ikea purchase of all time.
About 3 years ago I was in Gastown and saw this massive building being built with crazy red metal designs all over it. I never thought I'd get a chance to live in it, but somehow(magic) I now do, and love it, and can see the metal designs from my bed.
Since my apartment faces South, the sun is always blaring its intensity into my rooms. The other day it looked particularly magical. You can see the inards of BC Place aka upside down mechanical spider in the bottom left corner. I hope I never get sick of this view.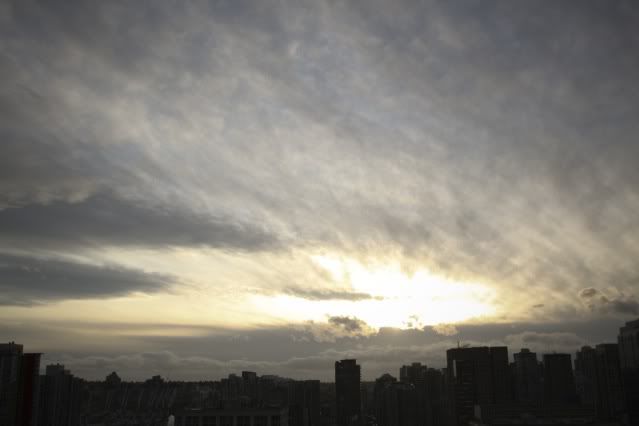 Also, if you forget what I look like, I took a picture. =)
I actually just got a haircut so I look…not like this anymore. But the natural lighting in my room is beyond perfect.
Perfect Natalie studio space!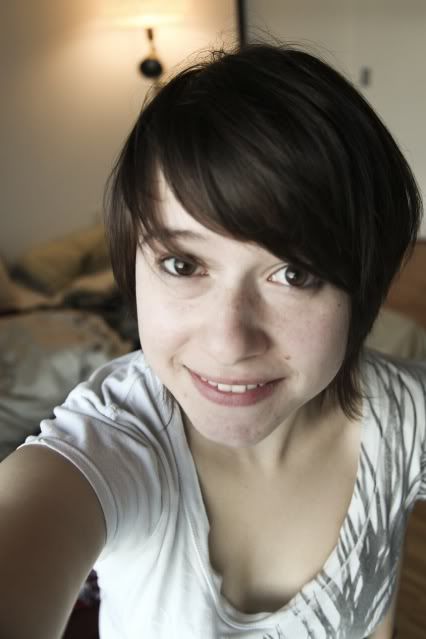 My next post will be about Jeff's new album. Or Elbum as we call it. Stay Tuned!