So Sasquatch happened! To me! Its tied with Warped Tour. I wonder what Warped Tour would be like if it lasted 3 days, and included outdoor sleepovers. Probably…not as cool as Sasquatch.
Such good vibes at the Gorge! I could lie down on that hill forever. And sleep in a tent forever. And eat Welch's fruit snacks forever.
It's true, everyone does fall in love at Sasquatch, and i fell in love with the DESERT!
I took this sign photo on our way home. By the time we arrived at the Gorge it was midnight, and by the time we had a tent set up it was 2 am. We left Langley at noon. I don't want to explain too much, but we ended up taking the long scenic way around. Which I'm not bitter about; I saw snow, cows, and one lane stop and go traffic for hundreds of miles.
This was the second night, and the first sunset that I saw. The set up of the camp reminded me of a peaceful refugee camp. So randomly organized. I want to sleep in a tent again! Does this make me sound homeless or adventurous?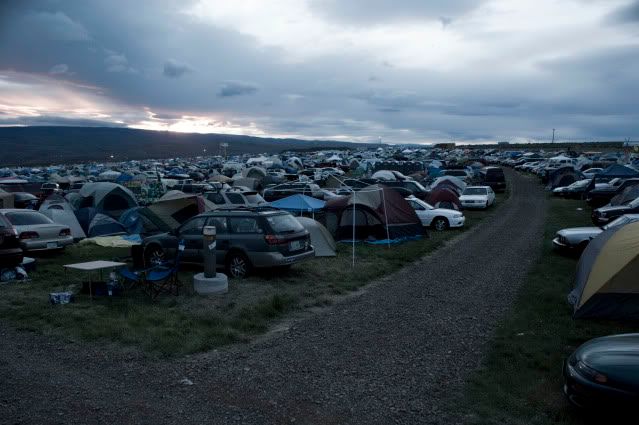 The top right corner is where the camping is and right behind me is where the Gorge is. I just had a realization! I think Gorge is short for GORGEOUS!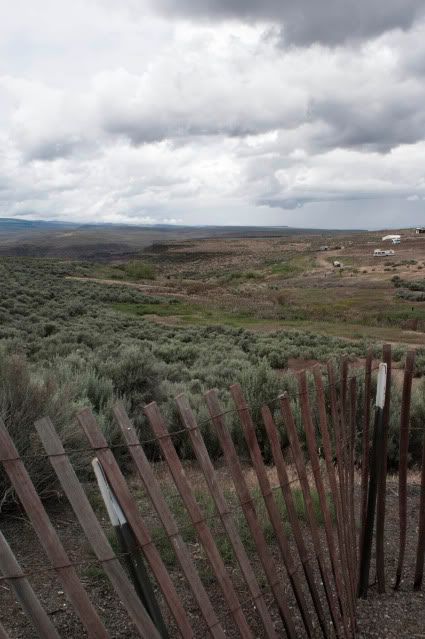 I brought one of my BFF's to keep me company in the tent, and on the third day I decided to bring him out to the venue for some dancing and friend making. Meet Squatch, Squatchi, Quatchi, or Sasquatchi. He doesn't mind which you call him.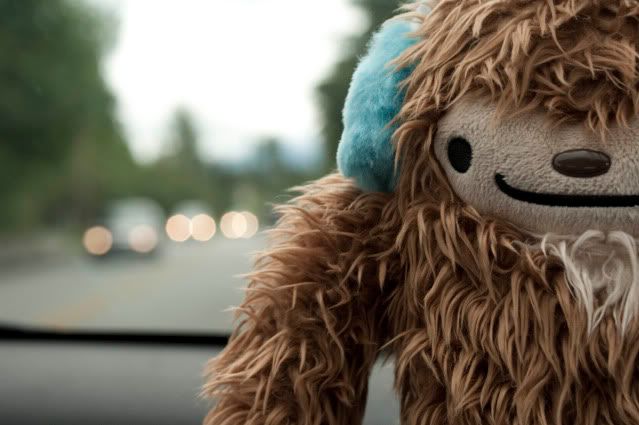 This has to be the most epic view picture of the stage. We look like tiny clay figures, and it looks like a machine from Star Wars.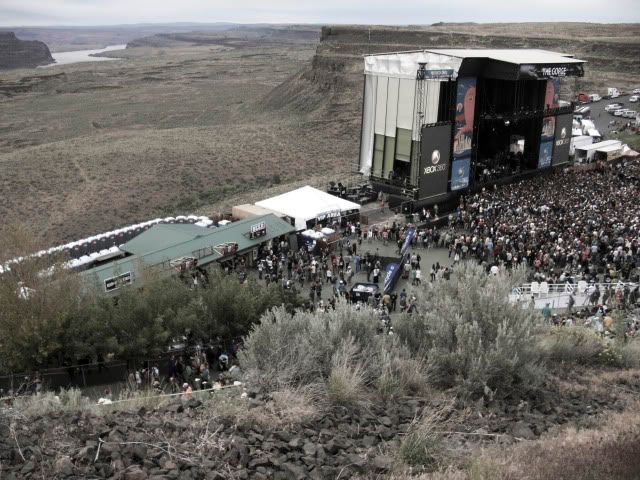 I was completely unaware that Sasquatch was a secret dress up party. I'm definitely going as Snow White next year. Or my classic as per usual obviously Minnie Mouse. I remember when I was really little my mom wouldn't let us watch the Simpsons or Cops but Power Rangers was totally allowed. My siblings and I would jump off the coffee table doing the moves during the opening sequence. I was the Pink one, and I loved the silver one.
It looks like Captain Canada showed up. I've never heard the Canadian national anthem sung so many time on American soil.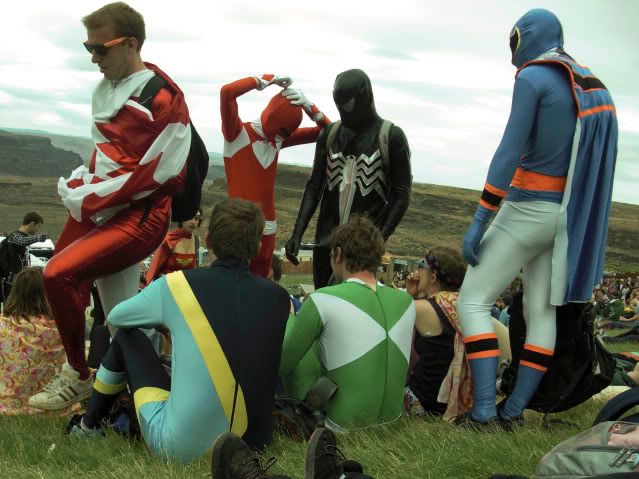 MGMT played a pretty A-Okay set. Someone should tell them they aren't allowed to make slow sad music. Nobody wants to dance to sad songs! They did play about 3 songs off of Oracular Spectacular, and everyone went crazy. Even us folks in the very back on the lawn were busting moves. Woo!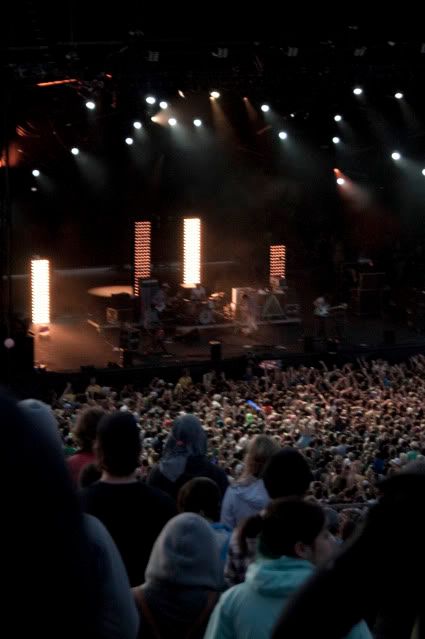 Somebody released the crazy balloons! I saw a picture from last year with a person inside a giant balloon, crowd surfing. I wish I was that person. Maybe next year when I come dressed as MinnieMouse…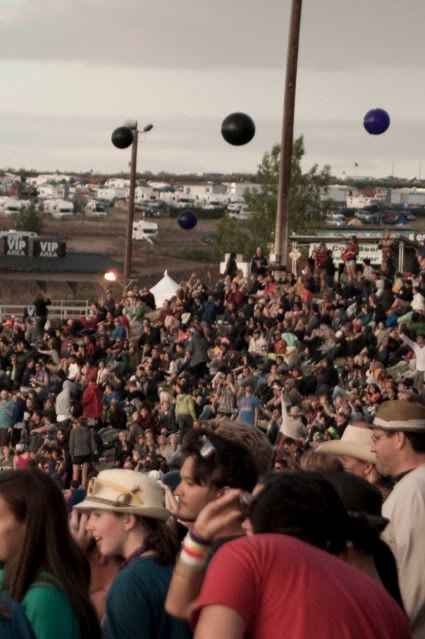 This is my last picture of Sasquatch to show you. How completely perfect is this? A rainbow, and a SULLY! Hours before the last set of the festival.  Sasquatch was worth every penny that I didn't have to pay because it was a birthday present from my family, but next year I will fork out all the funds necessary! Sasquatch= New tradition! Two years ago I started my Disneyland tradition without knowing it. Turns out this year I'm going to Florida for a week. And guess what is there? Disneyworld, and the Harry Potter theme park. Keep an eye out for those photo blogs! They are sure to be completely autobiographical.